I hope you all had a wonderful long weekend–for those who had Friday off. I found 7 companies hiring for work at positions. Some you've seen on my list before, such as Sutherland Global and American Express. Get online and apply–don't wait.
---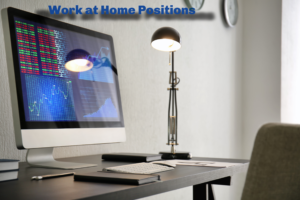 SUTHERLAND GLOBAL – I can't say enough about this company; this is one of the best companies that offers work at home job opportunities for those seeking to work at home. They are currently looking to hire a HealthFirst Claims Specialist. The best part about working for Sutherland Global is that you are actually hired as an employee, not a contractor–how cool is that.
Qualifications:
The equipment will be provided by Sutherland. You will need:
A quiet-secure place to work–free of distractions
Internet access with speeds of 1-5 MBPS
An in-house network and hard-wired Internet connection; Wireless or Satellite services are not to be used
FROSCH TRAVEL – If you are in the travel industry or looking to enter into the industry, then Frosch Travel is a great place to work at home. The company is currently hiring for an Implementation Specialist and Data and Reporting Analyst. In addition to offering the flexibility to work from home, Frosch Travel offers medical, dental, and vision benefits and an additional 17 supplemental benefits.
Qualifications:
Previous travel experience or project management experience
The ability to work well under pressure to meet deadlines
Experience with online booking travel technology
Work with both management and employee to communicate best practices
Presentation Skills (PowerPoint)
Be proficient in Microsoft Office, especially excel and word


---
TICKETS.COM – Is a privately owned subsidiary of Major League Baseball Advanced Media, LLP. This is the interactive and internet division. They have offices in both California, New York and internationally. If you are on the West Coast they are seeking a Training and Development Specialist to work at home.
"The responsibilities will include conducting internal and external training, both remotely and in-person at various locations, including client sites, Tickets.com office locations, and user conferences." ~Tickets.com~
Qualifications:
Bachelors Degree
Five years of experience with ticketing software
Proficient in MS PowerPoint and the other MS Suites
Ability to travel–if required
Available remove evening and/or weekends
Detailed oriented, organized, proven ability to follow up on tasks
Work well under pressure


---
AMERICAN EXPRESS – Is hiring for two work at home positions, the first a part-time Virtual Customer Care Professional and a Virtual Platinum Customer Care Professional.
I don't think I have to tell you who/what American Express is, do I? But I will tell you this. They are one of the most respected brands around the world. Who hires some of the brightest people across the globe. You will be responsible for providing amazing customer service on inbound calls in a fast-paces structured customer care environment by following their customer service philosophy by addressing general and account specific inquiries. You should be able to provide clear and concise information and updating the customer's account information or closing sales.
Qualification:
Deliver extraordinary service on inbound calls
Consult with card members to understand their needs and tailor specific solutions
Address general and specific account concerns and determine resolutions
Use tools and resources to get the job done
Quiet and distraction free work space


---
CONDUENT – is now hiring in multiple states for work at home positions.
States Availability
Alabama, Arizona, Arkansas, Colorado, Connecticut, Delaware, Idaho, Indiana, Iowa, Kansas Kentucky, Louisiana, Maine, Michigan, Mississippi, Missouri, Montana, Nebraska, Nevada, New Hampshire, New Jersey, North Carolina, North Dakota, Ohio, Oklahoma, Pennsylvania, Rhode Island, South Carolina, South Dakota, Tennessee, Texas, Utah, Vermont, Virginia, West Virginia, Wisconsin, Wyoming.
They are currently looking for employees to work as a Customer Support Rep to work from home 6 days per week. They offer paid training at $12 an hour–$13 after 90 days of employment. Conduent offers benefits, such as paid training, medical, dental, and vision benefits. They also offer paid time off.
As a Work At Home Customer Support Representative you will support customers and provide solutions to their technical problems. You will need to be able to listen actively and show empathy while using your love of current technology, passion and creativity to resolve the customer's issues and meet their needs timely.
Qualifications:
Must have confident knowledge of smartphones, operating systems, PCs and MAC
At least 6 months experience servicing customers
Availabe to work at least 6 days per week from 4pm-10 CST or 5 to 10:30 CST
Handle multiple applications at a time3
Attend about 3-5 weeks of training
Ability to type at least 35 WPM
Successful complete a background check
Have a distraction free workspace
High Speed Internet Service (10 megabits download at 3 megabit upload)
Be a high school graduate and be 18 years or older


---
HUMANA – is hiring for an IT Quality Strategy – Quality Leader. This position is responsible for everything related to software or hardware product quality. The candidate will work on problems of diverse scope and complexity. The candidate will work with design engineering and test team to drive products from design completion to implementation. He or she will perform various engineering tests, verify, and validate designs.
Qualifications:
Bachelors Degree
8+ years of experience in technology
2+ years of leadership experience
Advanced experience in project management
Hands on experience with testing and development tools and implementation
Have experience working from home with other co-workers working from home


---
LIONBRIDGE – I've written about Lionbridge before, and I should warn you that it is not easy getting hired by them, but don't let that stop you just keep applying. This is such a great company that many people are candidates for work at home positions. Lionbridge is an award-winning company with clients such as Cisco, Microsoft, Apple, Google, and Dell–to name a few.
They are currently hiring for a Workfront System Administrator; this is a work at home position. The potential employee will be responsible for creating reports and dashboards, custom form creation and updates, 1 to 1 user support, User admin, assist with workfront training, monitor incoming requisition request via the support queue, and troubleshoot bugs and potential issues.
Qualifications:
1+ year in Workfront experience
Experience in technical support
Interpersonal skills
Experience to adhere to compliance guidelines
I hope you find this list of employers useful. If you have any experience with any of these companies (positive or negative), please let me a comment below.
I look forward to hearing from you.
Kay