Best Passive Income Ideas
We would all like to make money while we sleep, right?  Well, I know that I would and that is exactly what passive income is.  My obsession with firing my boss and being able to spend more time with my kids (before they get too old) and after reading many books on the subject, I became obsessed with the idea of being able to make money while I sleep, and the whole idea of passive income.
Here is a list of the 10 best passive income ideas, but first let me explain a little bit about what passive income is.
 What is Passive Income?
As I mentioned, passive income is making money while you sleep.  Passive income requires an investment of your time and sometimes money.  Depending on what you choose to do, the investment can put a dent in your pockets or just requires a small fee.
Passive incomes mean that you can make money without putting in too much effort–after the initial investment of time and sometimes money.  Don't get me wrong, you can't expect to make money by not doing anything at all–passive.
For more information on Passive Income, you can pick up this book at Amazon called,   Passive Income: 30 Strategies and Ideas To Start an Online Business and Acquiring Financial Freedom.  This book is free on Kindleunlimited or just $13.38 for paperback.
 10 Best Passive Income Ideas
MLM
Multi-level marketing or MLM…the dreaded word.  Many of us have heard the term MLM and usually the words scam, or scheme are added to the term.
I am the first to call out SCAM OR SCHEME when I see them…but let's change this perception of MLM. From my experience MLM is a brilliant way to make money. So, let's eliminate the negative perception with MLM. I personally know at least 65 people who is making six figure incomes from MLM.  On my quest to fire my boss, I have tried a few MLM.  If you think about it, this is a brilliant idea really.
Look at Mary Kay, this company offers great products…I love Mary Kay and I love my representative.  Pink Cadillac anyone?  Yes, I know at least three people who have earned a pink Cadillac from Mary Kay.
If you are interested in a home business, MLM is a great option to generate passive income.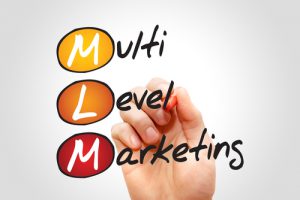 To give you a general idea of how this works, this business model allows the individual to be compensated, not only for the sales that they generate, but they are also compensated for the sales that anyone they recruit generates.  This, of course, creates what's called a downline of distributors and a hierarchy of multiple levels of compensation.
The representative is supposed to sell products directly to consumers by referring or word of mouth, which is why representatives usually starts with family, and friends. What is wrong with this model?  Does this sound legit to you?  Yes? So why the negative vibes.
Perhaps, the negative vibes stem from the sometimes-high initial start-up cost from some companies (not all), the recruitment of other salespeople, instead of actual product sales, hard to understand compensation matrix, and the one that I don't like, recruitment or exploitation (if you will) of relationships with family and friends.
However, with all the negative talk/ideas about MLM, I am here to tell you that it is a great way to make income and many is making six figure incomes or more.  How can you do that you ask? Here are some things you need to consider:
Choose the company based on your passion or based on products you want to use or that you use already
Choose one with a very simple compensation plan
Choose a company where you can help people. Remember at the end of the day, this is what it is really all about
Remember you are your product, if you don't use it or believe in it…don't sell it
Have fun and enjoy yourself, if you are not having fun, stick with your day job…just saying…
Some reputable companies include: Mary Kay, Avon, Tupperware, and if you are wanting to help people lose weight, while losing or maintaining your weight, Beachbody.
I THINK THAT I'VE BEAT THIS TOPIC TO YOU KNOW WHAT…LET'S MOVE ON!
YouTube Videos
I am not going to spend much time on this one, because everyone who has a phone, tablet, or device have some idea of how they can earn money from a YouTube Channel.  Everybody, their mother, and their dog has a YouTube channel.  Some are great, some are "what the hell is this"? Well that is just how I feel when I see some of these videos…let me tell you, not everyone with a phone, should create a YouTube Channel…but then again, why not?
So, let me ask you this, what do you like, make-up, skin care, soccer, basketball, hair care, fitness?  Well why not create a YouTube channel about one of these topics, gain subscribers and you have the potential to make money via ads, etc.,  My children spends a lot  of time watching YouTube; my almost 12 year old likes Monster High and …Roblox (my almost 12 year-old tells me I am spelling "Roadblocks" wrong…ummmm maybe they are spelling it wrong), anyway there are many YouTube channels out to satisfy her, and she subscribes to all these channels, and this is how she knows when a new toy are game that she may want…guess what mommy…me…will buy it.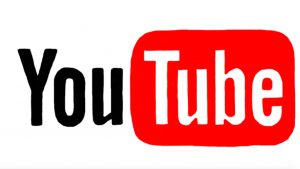 My six-year-old, watches all the YouTube Channels on all the toys that she wants, and she also likes Roblox.
My sixteen-year-old son, same thing…see the potential here?
Myself…ummmm make-up, books, fitness, soccer…
You get the picture!
Here are some ways to make money on YouTube:
Add engaging content to your channel
Google AdSense (this is free)
Your Audience…you need subscribers
Monetize your video
Promote…promote….promote
Your Audience…you still need subscribers
To be a successful YouTuber (as my girls call it), you must get views.  Some say that getting 1 million views on a video can make a YouTuber approximately $2000.  So, grab those phones and video cameras and start shooting and editing those videos.
Get Paid to do your everyday tasks
Ok, so I've said this before, I am not going to spend much time on this one.  I've covered this one before, right? So, you know where I'm going with this one. Here are some ways that you can make money doing your everyday tasks: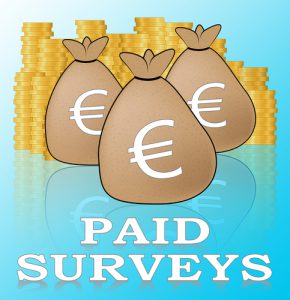 Get paid to shop online (one of my personal favorites)

ebates, swagbucks, mystery shopping, Ibotta, BeFrugal (why not earn rewards for money that you are spending)

Get paid to take surveys
Get paid to grocery shop

pick up other people's groceries while you are getting yours and deliver
Get clients via Taskrabbit and Instacart

Use your cash back card. I only use my cashback credit card, and then I pay it off (don't want any additional debts)
Get paid to get healthy by betting with friends.

The good thing is having the incentive to eat healthy and lose weight…and get paid to do so
You can bet on yourself at Dietbet or healthwage; why not try it

Get paid to surf the web or to engage on social media

Social media manager. Do you spend a lot of your time on social media, why not get paid for it?
Website evaluator
Write a book or eBooks
Everyone is writing eBooks nowadays, so why shouldn't you.  Amazon is a great place to start.  Pick a topic that you are interested in and just start writing.  You can pick a topic in two ways.
Conduct research to on Amazon.com to see what the best sellers are.
Pick a topic based on your interest, passion, or expertise.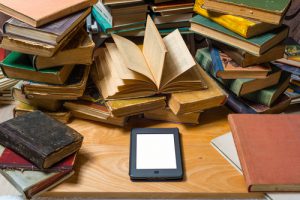 Here are some great ideas to get you thinking:
How to books
DIY
Romance Novels or novellas are a big hit on kindle
Memoirs
Write the book, self-publish, and sell.
 Photography (Sell Stock Photos)
Do you like to take pictures?  Well do you know that you can get paid for taking pictures and selling them as stock photos?
You can do this regardless of if you have formal training. Of course, you must be creative.  Just look at Deposit Photo or Shutterstock to get some idea of stock photo ideas.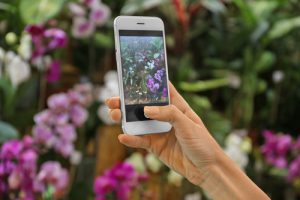 In my opinion the easiest way to sell your photos as stock images using a third-party microstock website such as:
Shutterstock
iStockphoto
Getty Images via Flickr
These are only some of the many ways that you can earn passive income.
Please stay tuned for Part 2, where I will list the next five best passive income ideas.
Have you tried any of these passive income ideas?  Please let us know in the comments below.
Kay